South Africa Honeymoon Tour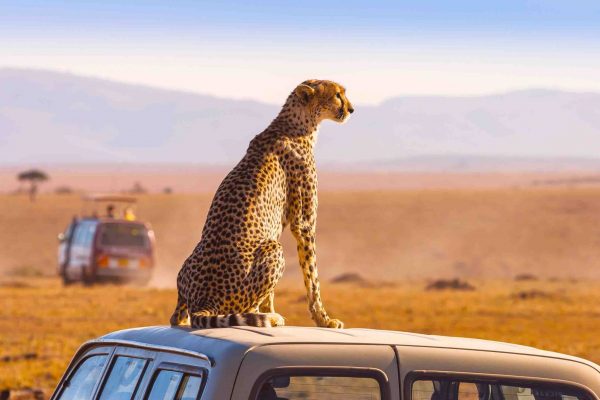 South Africa Honeymoon Tour
DETAIL ABOUT THE PACKAGE
Embark on an unforgettable journey with our South Africa Honeymoon Tour. Discover the breathtaking landscapes of Cape Town, explore the lush Winelands hand in hand, and venture along the stunning Garden Route. Experience wildlife encounters in Addo Elephant National Park, feel the pulse of Johannesburg's history, and relax in luxurious accommodations throughout. Crafted for romance and adventure, this tour promises intimate moments, breathtaking vistas, and memories to treasure forever.
South Africa Honeymoon Tour Package From Mumbai
Day-wise Itinerary
Day 1: Arrival in Cape Town
Arrive in Cape Town, South Africa. Check into your luxurious hotel or boutique guesthouse.
Relax, unwind, and enjoy a romantic dinner in the city.
Day 2: Cape Peninsula Tour
Explore the iconic Cape Peninsula. Visit Hout Bay, Chapman's Peak Drive, and Cape Point. See the African penguins at Boulders Beach. Return to Cape Town via Simon's Town and Kalk Bay.
Day 3: Table Mountain and City Tour
Take a cable car ride to the top of Table Mountain. Enjoy panoramic views of Cape Town and the surrounding area. Take a city tour, visiting landmarks like Company's Garden and the historic district.
Day 4: Wine Tasting in Stellenbosch
Head to Stellenbosch, a renowned wine region. Enjoy wine tasting at world-class vineyards. Take a leisurely stroll through the charming town of Stellenbosch.
Day 5: Drive to Franschhoek
Drive to Franschhoek, another picturesque wine town. Explore art galleries, boutique shops, and indulge in gourmet dining. Take a wine tram or wine tour to explore local wineries.
Day 6: Travel to Garden Route
Drive or fly to the Garden Route. Explore the coastal town of Knysna and visit the Knysna Heads. Relax on beautiful beaches or take a sunset cruise.
Day 7: Adventure in Tsitsikamma
Visit Tsitsikamma National Park. Go for a hike in the lush forests or along the dramatic coastline. For adrenaline junkies, try the world's highest bungee jump at Bloukrans Bridge.
Day 8: Safari in Addo Elephant National Park
Drive to Addo Elephant National Park. Embark on a thrilling safari to spot elephants, lions, zebras, and more. Stay at a luxury lodge within the park.
Day 9: Fly to Johannesburg
Fly to Johannesburg. Visit the Apartheid Museum and explore the vibrant neighborhoods like Maboneng.
Day 10: Explore Johannesburg
Visit the Cradle of Humankind to learn about human evolution. Take a guided tour of Soweto to understand the history of the struggle against apartheid.
Day 11: Sun City and Pilanesberg
Drive to Sun City and Pilanesberg National Park. Enjoy the resort facilities, including the Valley of Waves water park. Go on a game drive to see the Big Five in Pilanesberg National Park.
Day 12: Departure
Depending on your flight time, you might have some leisure time for last-minute shopping or relaxation. Depart from Johannesburg with beautiful memories of your South African honeymoon.
South Africa Honeymoon Tour Package From Mumbai
Inclusions & Exclusions
Flight

Daily breakfast , 8x Packed lunch & 8 x  Dinners 

Private Guided – Transfers & Tours wherever mentioned in an luxury coach (Sun City – Knysna – Hermanus – Cape Town )

Featherbed 1 hour John ben Cruise

Private Full day Oudtshoorn Tour ( incl Cango Caves , Cango Wild Life and Safari Ostrich )

Quad bike in Hermanus

Whale watching in Hermanus

Private Guided – Half Day city orientation tour including Table Mountain ( incl. Table Mountain Tickets )

Private Guide – Full Day Cape Point & Peninsula Tour (incl. Hout Bay, Seal Island Cruise, Chapmans Peak, Cape Point Nature Reserve, Return Funicular, Boulders Beach)

Pilanesberg  game Drive

Economy class return airfare (Mumbai Johannesburg -george -captown             -Mumbai)

Visa 
All beverages ,Telephone Calls, Facsimile, Laundry and Valet, Gratuities, Spas or any other item of personal in nature

 

Any other road transfers not mentioned as an inclusion

 

All other Scheduled or  Day Tours not mentioned as an inclusion

 

 

 

Any other item not mentioned as an inclusion

 

Booking &Payment Policy:

Non Refundable Reservation amount25%  has to be paid upfront for us to start confirming your package.

Full flight amount (if flights included) and any non-refundable hotel amount has to be paid within 3 days of

booking.

Balance payment (if any) needs to be completed 35 days prior to travel.

For travel in less than 35 days from booking, complete payment must be received within 24 hours of

booking.
South Africa Honeymoon Tour Package From Mumbai
Faq
How long does the South Africa Honeymoon Tour last?
The South Africa Honeymoon Tour spans 12 enchanting days, offering an unforgettable romantic experience.
What are the standout features of this honeymoon tour?
This tour is a dream for honeymooners, featuring Cape Town's romantic landscapes, the Winelands' intimate charm, the allure of the Garden Route, wildlife encounters in Addo Elephant National Park, cultural exploration in Johannesburg, and more.
Can we personalize the itinerary to make it our perfect honeymoon?
Absolutely! While the core itinerary promises an enchanting experience, we're more than happy to customize certain elements to ensure your honeymoon reflects your unique love story.
What kind of accommodations are provided for honeymooners?
We understand the significance of your honeymoon, so we've curated a mix of luxurious hotels, intimate boutique guesthouses, and serene lodges that add an extra touch of romance to your stay.
Will we have the chance to enjoy wildlife experiences on our honeymoon?
 Indeed, the tour includes an exhilarating safari in Addo Elephant National Park. This intimate encounter with wildlife, including elephants and lions, adds a touch of wild romance to your journey.
Are the activities suitable for different fitness levels during our honeymoon?
We've designed the tour to accommodate various fitness levels. While some activities involve leisurely walks, we offer options that cater to those seeking a more laid-back experience.
Does the tour package include honeymoon travel insurance?
Travel insurance isn't included in the package, but we strongly advise acquiring comprehensive coverage to ensure your peace of mind during this special journey.
When is the best time for us to embark on this honeymoon tour?
While South Africa is a year-round destination, the prime time for this honeymoon tour is during the spring and autumn months (September to November and March to May), offering delightful weather and optimal wildlife viewing.
How can we book the South Africa Honeymoon Tour for our special journey?
Booking is a breeze! Reach out to our dedicated travel experts via our website, phone, or email. We're here to assist you through the booking process, answer your questions, and cater to any honeymoon aspirations you may have.
Customers Reviews & Testimonials
An unforgettable journey of love and adventure! Our South Africa Honeymoon Tour with Refreshholidays was beyond our wildest dreams. From the mesmerizing Cape Peninsula to the breathtaking Garden Route, every moment was filled with romance and excitement. The personalized touch and attention to detail made us feel like royalty. Thank you, Refreshholidays, for creating the perfect start to our forever together.
Our honeymoon was a fairytale come true, all thanks to the South Africa Honeymoon Tour by Refreshholidays. The seamless blend of cultural exploration, wildlife encounters, and luxurious relaxation exceeded our expectations. The warmth of the people, the beauty of the landscapes, and the magic of each moment made this trip truly special. A heartfelt thanks to the entire team for crafting memories that will last a lifetime.
Our journey through South Africa was an absolute delight! Refreshholidays curated an impeccable honeymoon tour that combined adventure, relaxation, and romance in perfect harmony. From the captivating cityscape of Cape Town to the enchanting Winelands and thrilling safari in Addo Elephant National Park, every experience was a treasure. We're grateful to Refreshholidays for giving us an extraordinary start to our married life!
Other Resorts Adaaran Group