Welcome to the enchanting world of Disneyland, where dreams come true and magic is in the air! As a cherished destination for families and Disney enthusiasts worldwide, Disneyland has captured the hearts of millions with its captivating theme parks, iconic characters, and unforgettable experiences. Whether you're planning a trip to Disneyland Paris, Tokyo Disneyland, or any other enchanting location, this guide will be your go-to resource, providing insights into the Best places to visit, airfare and visa information, and much more. Let's embark on a journey through the wonders of Disneyland and discover the key elements that make each destination truly magical.
Best Place to Visit: Disneyland Park
Disneyland Park, the cornerstone of the Disney experience, is an unparalleled wonderland of imagination and adventure. With its iconic Cinderella Castle, thrilling rides, and live entertainment, Disneyland Park offers a world where fairy tales come to life. Be prepared to be transported into the realms of your favorite Disney stories, whether it's exploring the enchanting Fantasyland, diving into the thrilling adventures of Tomorrowland, or experiencing the swashbuckling excitement of Adventureland.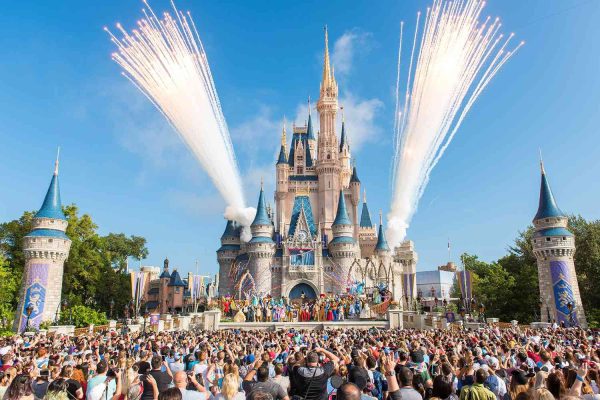 Airfare and Visa Information
Before embarking on your magical Disneyland adventure, it's essential to plan for your airfare and visa requirements. Be sure to check with your local travel agencies for the best deals on flights to your preferred Disneyland destination. Additionally, for international travelers, understanding the visa requirements of the country hosting the Disneyland park is crucial. Ensure you have the necessary travel documents and visas in place to enjoy a hassle-free and memorable journey.
Disneyland Ticket Prices and Packages
To make the most of your Disneyland experience, it's essential to understand the ticket pricing and available packages. Whether you're eyeing a single-day ticket or a multi-day adventure, various ticket options cater to different budgets and preferences. Stay informed about the latest ticket prices for 2023 and explore package deals that offer a comprehensive Disney experience, including accommodation, park access, and additional perks.
With its timeless charm and enchanting experiences, Disneyland continues to be a beacon of joy for visitors of all ages. From the captivating Disneyland Park to the mesmerizing attractions and accommodations, each Disneyland destination promises an unforgettable journey through the realms of fantasy and imagination. Whether you're planning a family vacation, a romantic getaway, or an adventure with friends, let Disneyland be your ultimate destination for magical moments and cherished memories that will last a lifetime.