Sikkim Darjeeling Honeymoon Tour Package
Sikkim Darjeeling Honeymoon Tour Package
Are you dreaming of a romantic getaway amidst the breathtaking beauty of the Himalayas? Look no further than our exclusive Sikkim Darjeeling honeymoon tour package, designed to make your special moments truly unforgettable. Nestled in the lap of the Himalayas, Sikkim and Darjeeling offer the perfect blend of serenity, adventure, and romance. Our package is meticulously crafted to provide you with the most memorable 5 nights and 6 days of your life. Whether you're seeking tranquility in the lush tea gardens or yearning for thrilling adventures in the mountains, our Sikkim Darjeeling honeymoon tour is the perfect choice for couples seeking a romantic escape.
Our Sikkim Darjeeling honeymoon tour package promises to create cherished memories that you and your partner will treasure for a lifetime. Book now and embark on your romantic Himalayan escapade!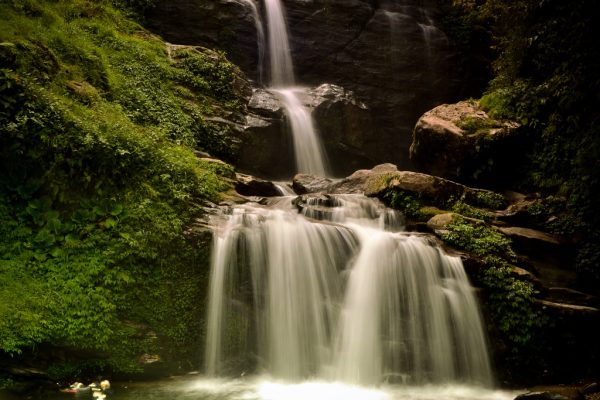 Sikkim Darjeeling Honeymoon Tour Package
Day-wise Itinerary
Day 1: Arrival in Darjeeling
Welcome to Darjeeling, the 'Queen of the Himalayas.' Check-in to your cozy honeymoon accommodation. Spend the evening strolling through the Mall Road and savoring local cuisine.
Day 2: Darjeeling Sightseeing
Visit Tiger Hill to witness a mesmerizing sunrise over the Kanchenjunga range. Explore Batasia Loop, Padmaja Naidu Himalayan Zoological Park, and the Himalayan Mountaineering Institute. Enjoy a romantic ride on the Darjeeling Himalayan Railway (Toy Train).
Day 3: Darjeeling to Gangtok
Depart for Gangtok, the capital of Sikkim. Visit Rumtek Monastery and immerse in its spiritual serenity. Check-in at your Gangtok hotel and relax.
Day 4: Gangtok Excursion
Explore Tsomgo Lake, a shimmering glacial lake. Visit the Baba Harbhajan Singh Mandir, a place of reverence. Return to Gangtok and enjoy leisure time exploring the local markets
Day 5: Gangtok to Nathula Pass
Embark on an adventurous journey to Nathula Pass. Marvel at the majestic views of the Himalayas and the Indo-China border. Return to Gangtok and spend your evening at leisure.
Day 6: Departure
Bid farewell to the serene Himalayan landscapes as you depart for your onward journey.
Sikkim Darjeeling Honeymoon Tour Package
Airfare
Personal expenses
Anything not mentioned in inclusions
Applicable peak season surcharges
Christmas, New Year surcharges
GST &TCS
Travel insurance
Sikkim Darjeeling Honeymoon Tour Package
Faq
What is included in the Sikkim Darjeeling Honeymoon Tour Package ?
Our packages typically include accommodation, transportation, guided tours, and some meals. The exact inclusions may vary depending on the package you choose. Please check the package details for specifics.
How do I book a Sikkim Darjeeling Honeymoon Tour Package ?
Booking is easy! You can reach out to our travel experts at 8055522285 to discuss your preferences and finalize your booking.
Can I customize the itinerary to suit my preferences?
Yes, our team can customize the itinerary to meet your specific requirements and interests.
Are there any age restrictions for this tour?
Generally, there are no age restrictions. However, some activities may have specific age requirements, and we will inform you accordingly.
No, we believe in transparency. The package price includes all mentioned services, and there are no hidden charges.
What payment methods do you accept?
We accept various payment methods, including online transfers, credit cards, and more. Our travel experts will provide you with detailed payment instructions during the booking process.
How can I contact Refresh Holidays for further inquiries?
You can reach our customer support team at +91 8055522285. Feel free to call us with any questions or to book your Sikkim Darjeeling Honeymoon Tour Package.
Kerala Honeymoon Tour Package
Tour Dates
Sikkim-Darjeeling Honeymoon Tour Package
Customer Reviews and Testimonials
We recently returned from our Sikkim Darjeeling honeymoon tour package, and we are still basking in the glow of our incredible experience. The journey was nothing short of magical. The itinerary was perfectly planned, allowing us to explore the serene beauty of Darjeeling and the enchanting landscapes of Gangtok. The highlight was undoubtedly the visit to Nathula Pass, where we felt like we were on top of the world. The accommodation was cozy, the food was delectable, and the entire trip was filled with romantic moments. Thanks to this package, our honeymoon was a dream come true!
Choosing the Sikkim Darjeeling honeymoon tour package was the best decision we made for our honeymoon. From the moment we arrived in Darjeeling and witnessed the stunning sunrise at Tiger Hill to the thrill of the Nathula Pass excursion, every day was a new adventure. The personalized attention to detail made us feel truly special, and the low-key, intimate spots we discovered made the trip even more memorable. The beauty of the Himalayas, the aroma of tea gardens, and the warmth of the people will forever remain in our hearts. Thank you for creating such a perfect honeymoon for us.
We cannot express how grateful we are for the amazing Sikkim Darjeeling honeymoon tour package. The itinerary was well-balanced, offering both relaxation and adventure. Our stay in Gangtok was incredibly peaceful, and the trip to Nathula Pass was a once-in-a-lifetime experience. The local cuisine was a delightful surprise, and our guide was not only knowledgeable but also passionate about the region. This package made our honeymoon unforgettable, and we highly recommend it to all couples seeking a romantic Himalayan escape. Thank you for making our honeymoon so special!
Other Honeymoon Destinations